We would like to recognize and thank the following international organizations for endorsing the Tenth Mediterranean Emergency Medicine Congress - MEMC19. Thank you to the Societies for their continued support of MEMC's goal of developing emergency medicine across the Mediterranean basin.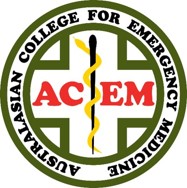 Australian College for Emergency Medicine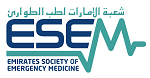 Emirates Society of Emergency Medicine

Hong Kong College of Emergency Medicine

India Chapter Division of the American Academy of Emergency Medicine

Iranian Society of Emergency Medicine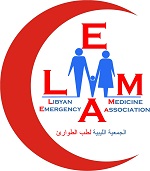 Libyan Emergency Medicine Association
Saudi Society of Emergency Medicine
---
Endorsements
MEMC19 endorses the following educational opportunities:
26-28 April 2019
The Difficult Airway Course: Emergency™
Boston, MA
1-3 May 2019
The Patient Experience Symposium
Harvard Medical School, Boston, MA
AAEM members receive a $200 discount. Use discount code: AAEM.
10-11 May 2019
Florida Chapter Division of AAEM Scientific Assembly
Miami Beach, FL
17-19 May 2019
The Difficult Airway Course: Emergency™
Orlando, FL
12-15 June 2019
ICEM 2019 Conference
Seoul, Korea
13-16 August 2019
AAEM Written Board Review Course
Orlando, FL
5-6 September 2019
ED Management Solutions: Principles and Practice
New Orleans, LA
11 September 2019
AAEMLa Residents' Day and Meeting
New Orleans, LA - Live-Stream Options Available
13-15 September 2019
The Difficult Airway Course: Emergency™
Seattle, WA
4-6 October 2019
The Difficult Airway Course: Emergency™
Chicago, IL
17-21 November 2019
36th ACEM Annual Scientific Meeting
Hobart, Tasmania
9-11 December 2019
2019 ACMT Total Tox Course
Washington, DC
19-23 April 2020
26th Annual AAEM Scientific Assembly - AAEM20
Phoenix, AZ
Important Dates
12 September 2019
Hotel Reservation Deadline
22 September 2019
Pre-Congress Courses
23-25 September 2019
MEMC Congress
---
---